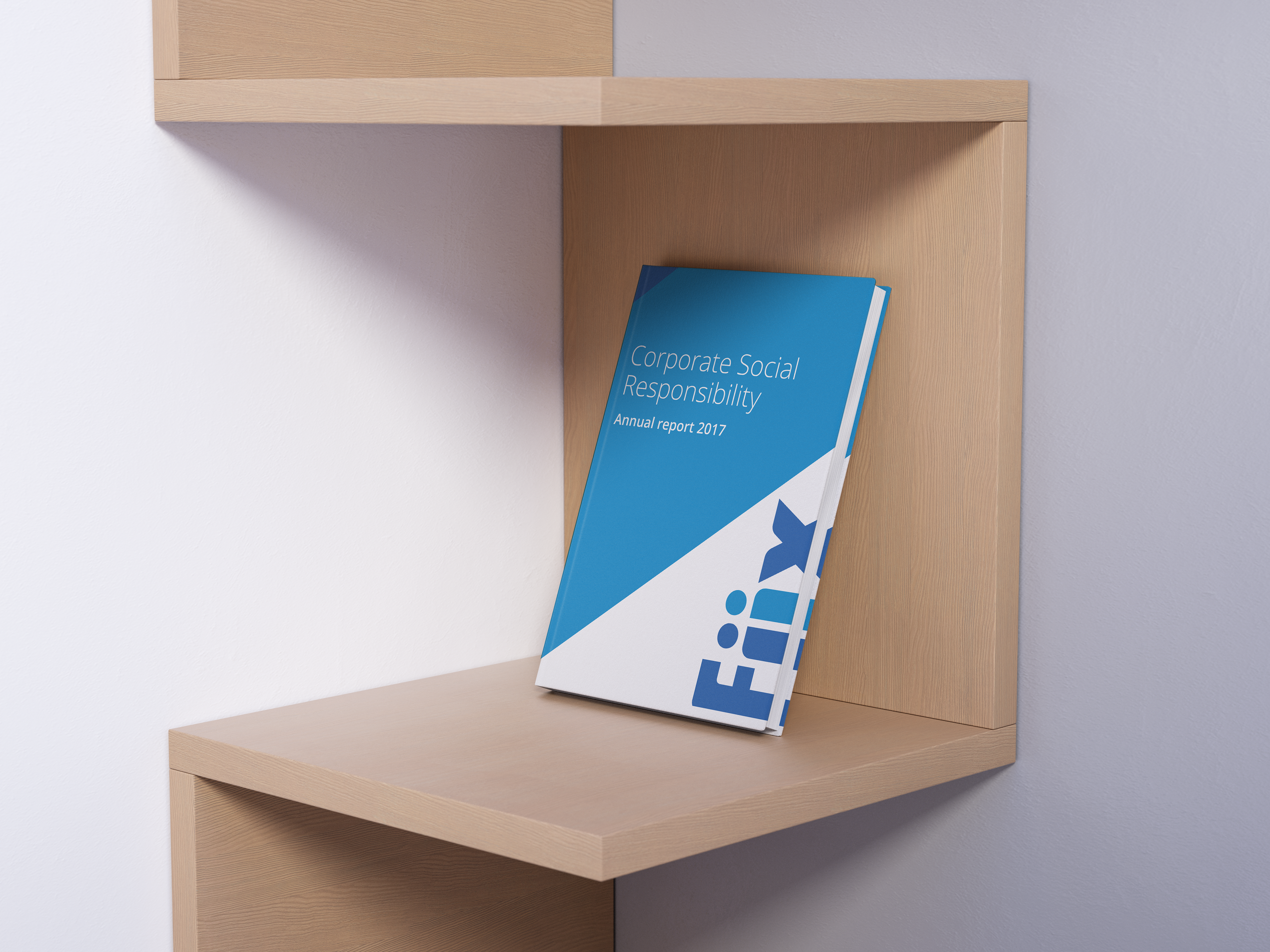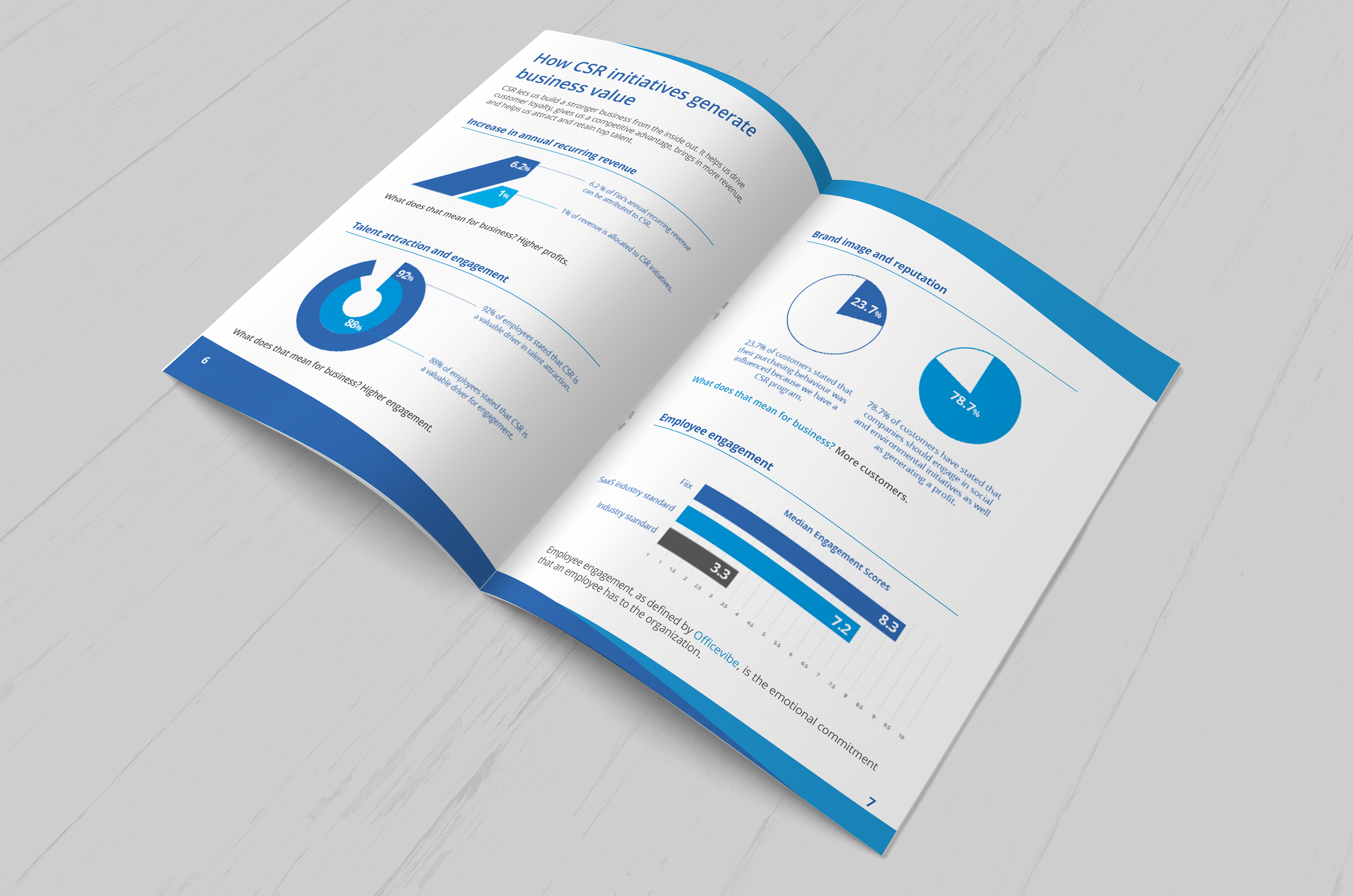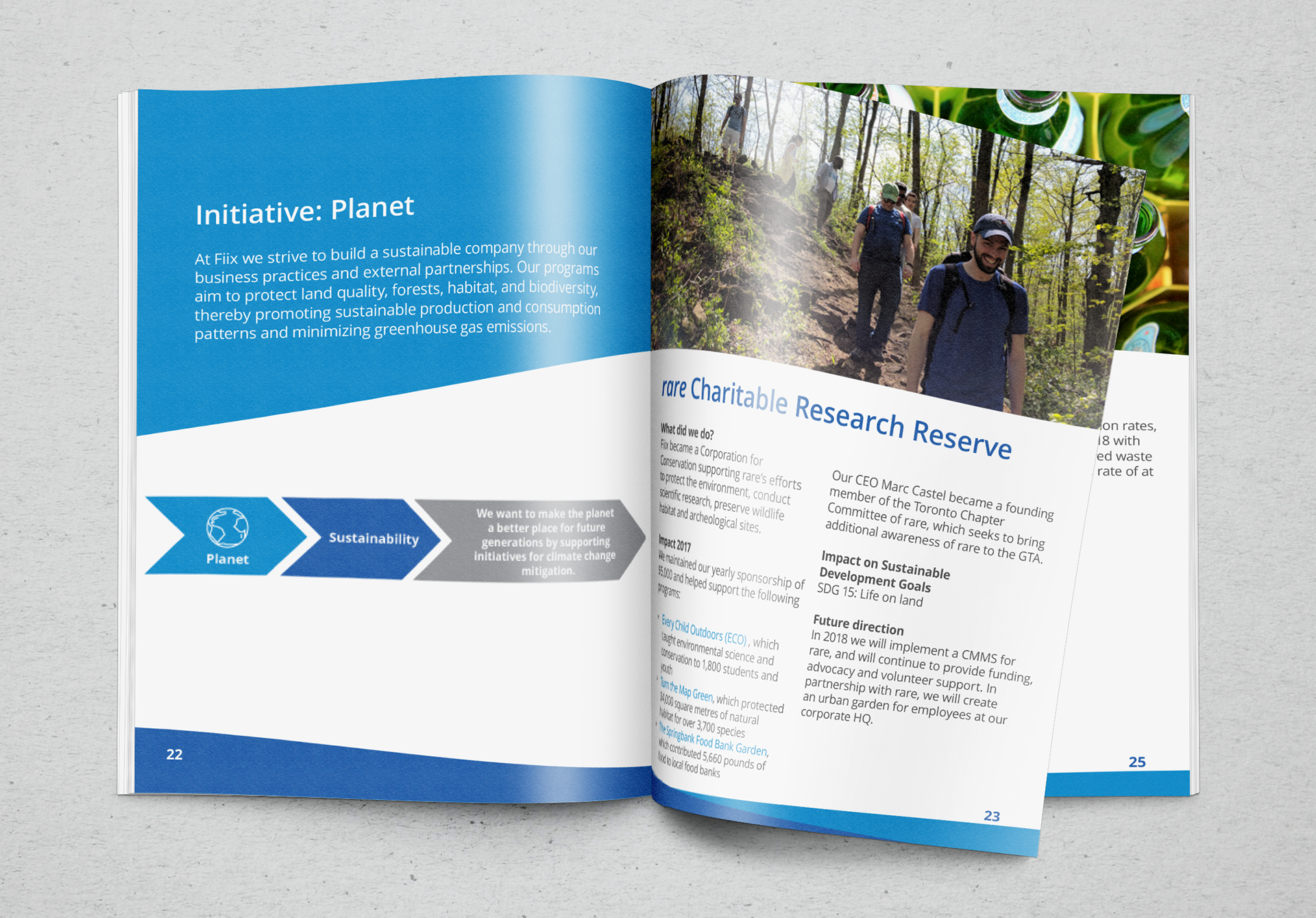 Fiix is a company that commit's 1% of their time, resources, and revenue back into the environment. This annual report was their first step towards being transparent with that information, cementing social responsibility as a foundational part of their company's business model.​​​​​​​
· This project lasted about 3-4 months between gathering information, breaking it into bite-sized pieces, word-smithing, and designing the associated visuals.
· The template design for the overall look and feel of the report
· Selected high-quality royalty-free images, or took our own photos
· Built info-graphics, and metric visuals: bar graphs, pie charts, etc.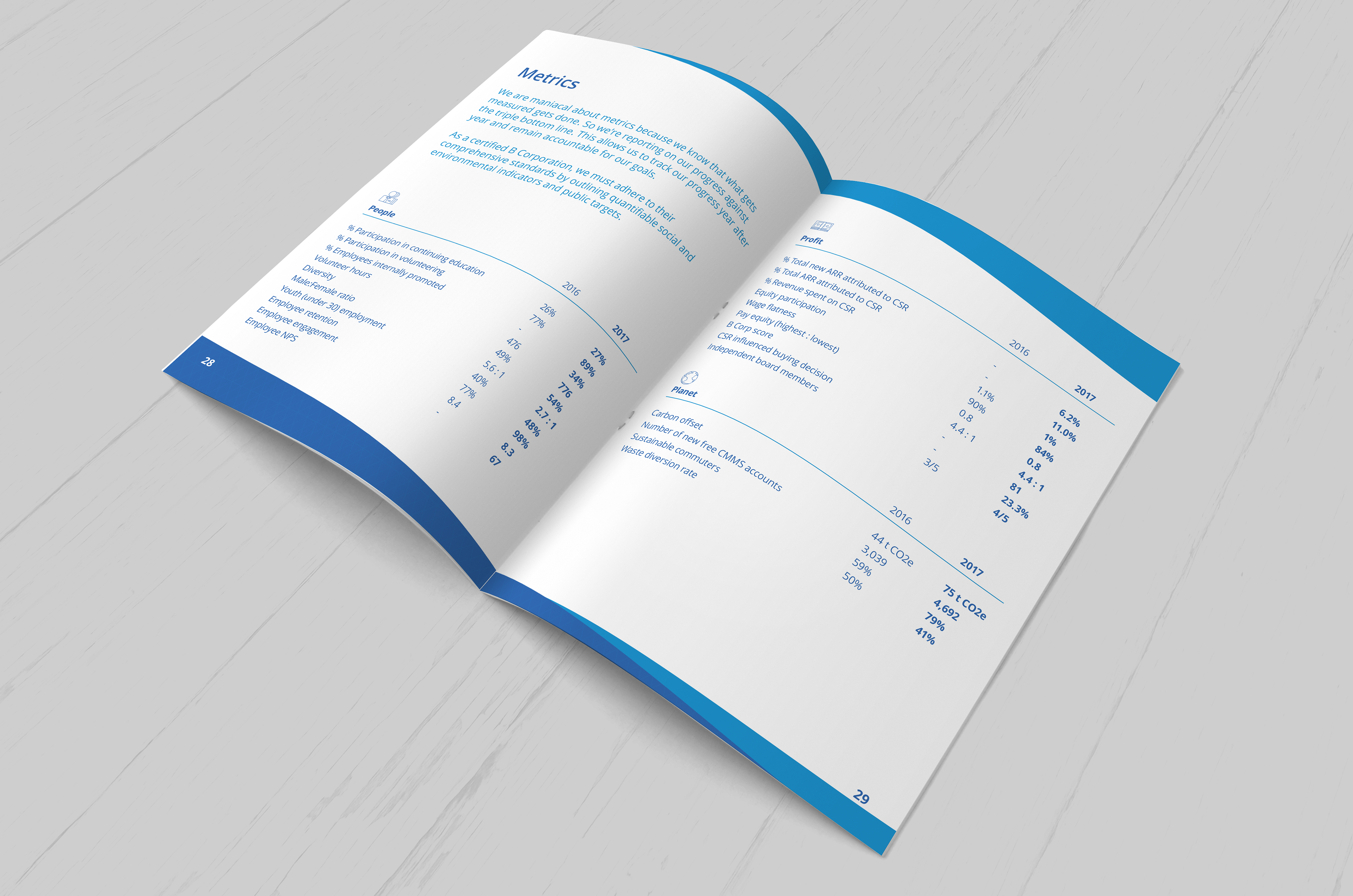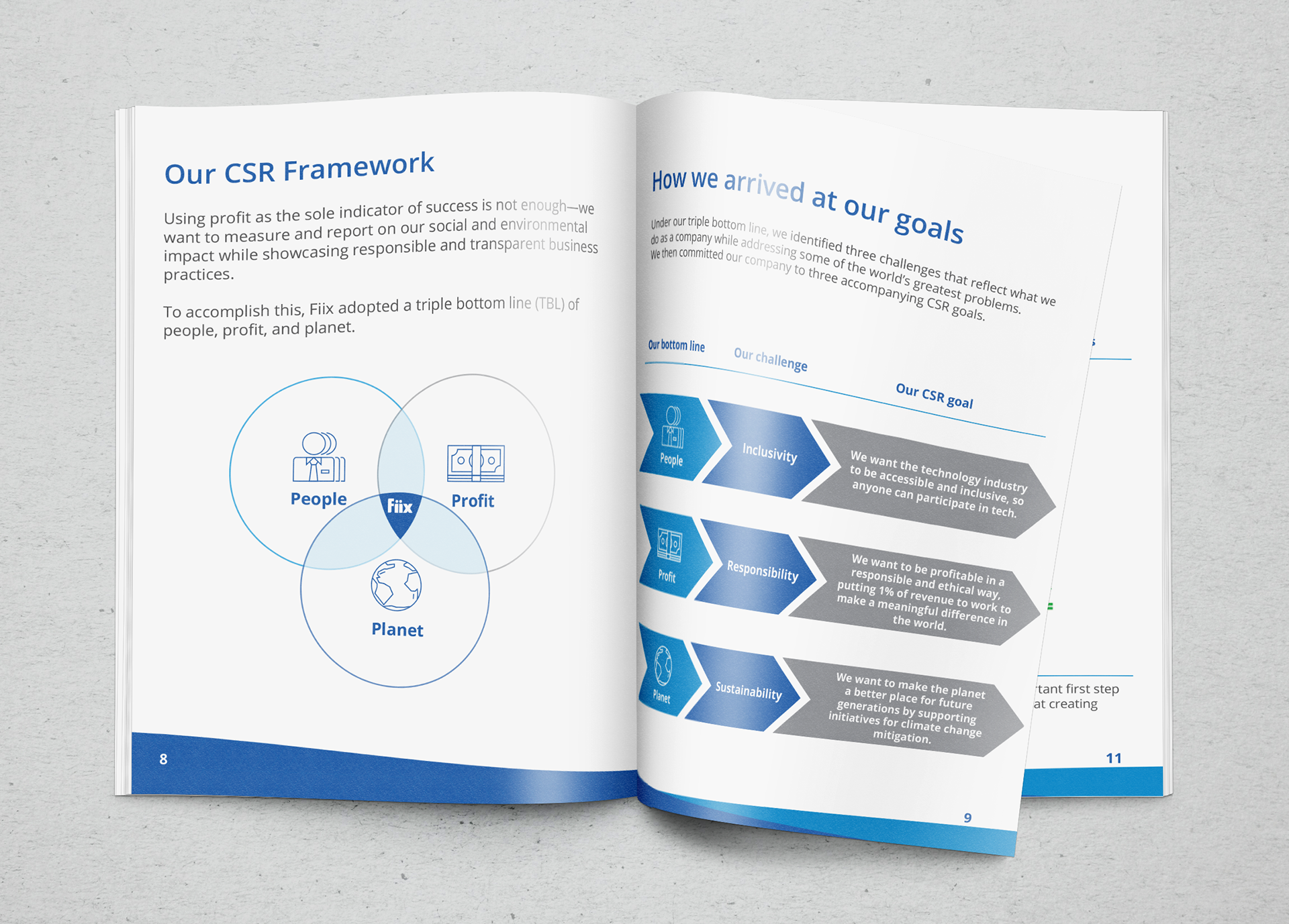 · Used as supporting documentation when applying for following certificates: B-Corporation, CarbonZero, Great Place To Work, Canada's Top ICT Companies
· Used as supporting documentation when applying for funding for the company
· Infographic elements broken out and used across social platforms for campaigns