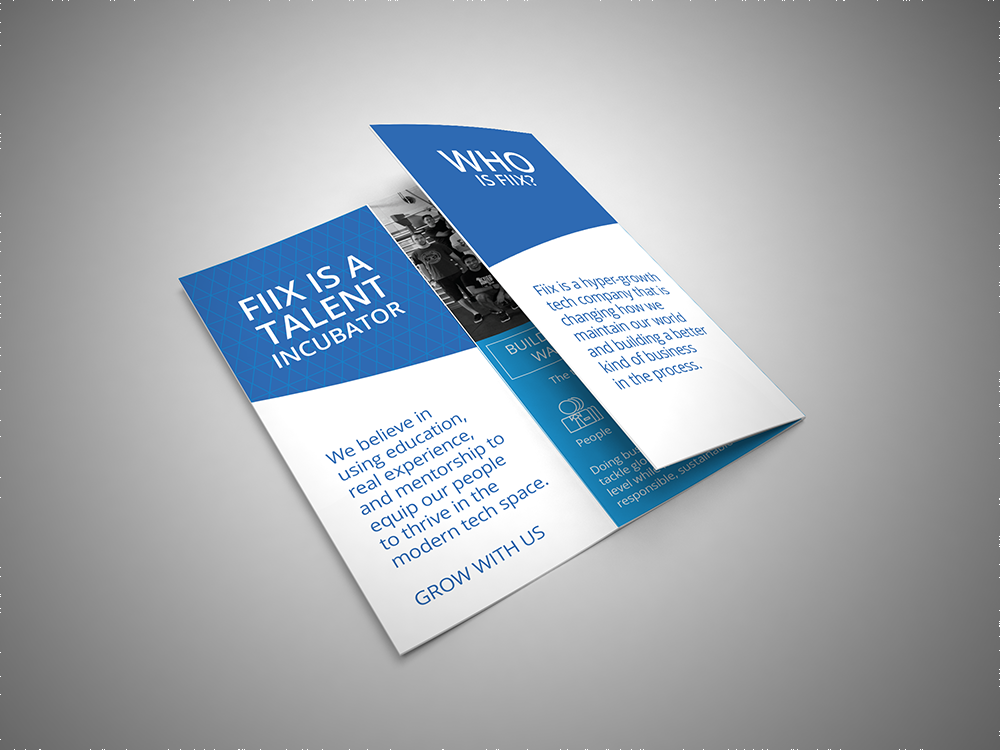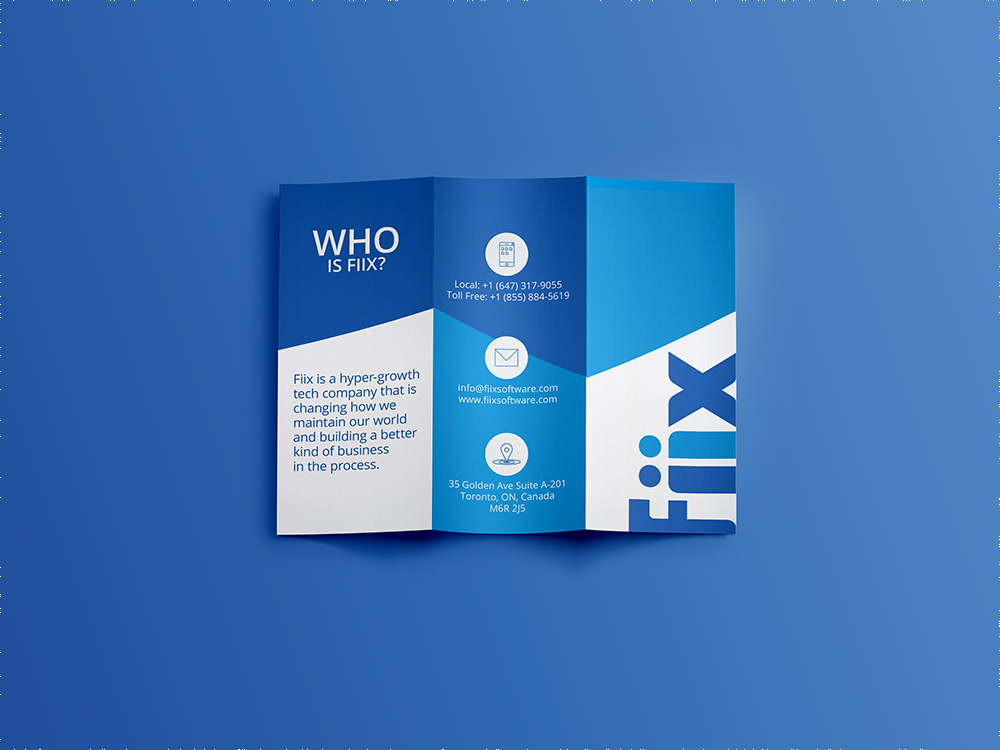 Fiix wanted a brochure that explained the benefits of working with them, which could be used as a hand-out at hiring fairs.​​​​​​​
I worked with both the Marketing and Corporate Social Responsibility departments' to build this piece. There is a heavy use of angles, geometry, and colour palette. When unfolded I wanted the viewer to see continuing lines over folds; to create the illusion of depth. It's very dynamic; the angles draw your eyes towards the messaging, and the colour blocks highlight important facts. ​​​​​​​
First revealed at the job fair, the consumers said the information was clear and concise. The company received an influx of applicants for roles across the organization. Majority were in the Sales and Development departments. They also saw a rise in likes and follows across social channels, and increased brand awareness.​​​​​​​